6 Reasons You Need A Lien Search as a Buyer
Purchasing a new home is a life changing decision. It is exciting and scary all at the same time! It is also a huge financial commitment and ensuring that you are getting what you paid for is crucial!
If you are unsure what a Municipal Lien Search is... I will explain!
A Municipal and County lien search is performed to determine if there are any unrecorded liens that may impact a property after a closing. Searches include Code Enforcement Violations, Open and Expired Permits, Unpaid Utilities, Special Assessments as well as Property and Tangible Taxes.
If you are anything like me, you want to be protected and you want to know what you are walking into. We have been told that some title agents are not requiring a municipal lien search be done. Well this is what I have to say to that...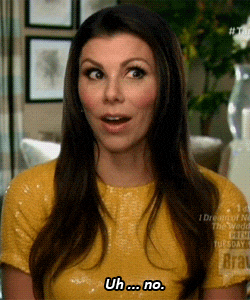 We asked our staff why they would urge someone to get a lien search done on a property before purchasing. This is what they had to say.
1. Most home buyers do not realize the impact of hidden issues. A utility lien, liens due to expired permits, un-permitted structures or even open code violations attach to them as the new owner. This could cost the new owner (them) lots of money. Municipal Lien searches go beyond a basic title search in that, title searches only show recorded liens. We are property investigators! We find it all!
2. Peace of mind! The purpose of the municipal lien search is so that the buyer is able to purchase a home having peace of mind knowing that there are no liens, assessments, outstanding taxes, code and permitting issues. Having a home with a 'clean bill of health' adds value to the home and helps smooth out the closing process for the buyer (and seller) in the end.
3. Make good memories. Purchasing your dream home to raise your family in? Having a lien search completed to ensure there are no hidden issues will help you make those positive memories right off the bat! Having to deal with any unforeseen issues certainly puts a damper on the excitement of that new home experience!
4. To limit confusion or surprises. No one likes surprises that cost them money.
5. When purchasing a home, one usually has an idea of what projects they are wanting to tackle when they move in. The buyer usually has a plan and having the comfort of knowing that there are no extra flaws on top of possible renovations would be the dream. Without lien searches there is a high level of uncertainty. Having a lien search completed and finding out about all the hidden money issues upfront allows for better planning!
6. I have seen a $600,000 code enforcement lien on a property and that is not something I would ever want to be responsible for. Buying a house is financially exhausting enough.
#2018 #NewHome #Housing #newhome #buyer #seller #realestate #title #titleinsurance #permit #dreamhome #hiddenliens #municipalliensearch #lien